Integrated Marketing
The key to success…
There is little doubt that the most successful marketing campaigns are invariably those that seamlessly integrate messaging and creative approach across all aspects of marketing communications. These could include any combination of online and offline content marketing, advertising, public relations, direct marketing and social media but the important point is that all must work together as a unified force. Our objective is always to ensure that all messaging and communications strategies are consistent across all channels and are centred on the customer's needs, requirements and challenges.
How we achieve this
The starting point for any effective integrated marketing campaign is careful planning. Knowing what the campaign budgets and objectives are, working out the specific target audience, creating the messaging and design theme, and deciding which combination of media and channels will deliver the messages most effectively to our target audience. It's not rocket science but it is surprising how many campaigns go out without specific targets or objectives, inconsistent messaging or creative delivery, and un-coordinated campaign elements.
How do we know it works?
We measure the response against the targets we agreed at the planning stage. By way of an example of what I mean, I'll briefly describe an integrated marketing campaign we ran for Panasonic when they were struggling to establish themselves in the UK notebook PC market: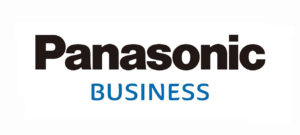 Having worked with Panasonic Business Systems in several product areas, Kudos was asked to put forward proposals for the launch and strategic marketing of ToughBook PCs within the UK market. Research was conducted to establish exactly where the current product was positioned together with the prevailing market perceptions of the product.
A strategic marketing plan was proposed together with the tactical implementation plan. Kudos was appointed to implement these proposals that included extensive database work, the design and production of product and corporate literature, direct mail, multimedia and telemarketing.  The combined efforts of all concerned resulted in the largest order ever placed in Europe for notebook PCs, a considerable increase in market share and a position of dominance in their target market segment.
When the 4000 contact database was analysed after the campaign, the following results were revealed: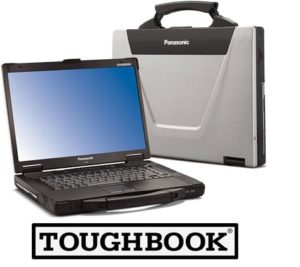 22% of contacts were passed to Panasonic as qualified leads

A further 19% were qualified prospects who did not require instant follow-up but who were sent presentation packs

A further 7% requested further contact from Panasonic in the future

Combined positive response from 48% of those individuals contacted

Panasonic's share of the overall notebook PC market in the UK rose from 0.7% to 2.7% and they achieved a market-leading position in the ruggedised notebook sector of the market. This was achieved through a strengthening of their position within the MOD and energy market, the winning of very significant new orders from industrial markets and the largest two orders for notebook PCs ever placed in Europe.

The following year, 80% of Panasonic's notebook division sales came from companies that had been pro-actively contacted through our co-ordinated marketing campaign.
Every aspect of the integrated marketing campaign was pre-planned and designed to ensure that the key messages were consistently delivered, all marketing materials were in place and ready for information and follow-up requests, these were actioned quickly and the sales teams were fully briefed and ready to go.
A comment from the client: "I was asked if I would provide a testimonial recommending Kudos. Over the course of two fully integrated campaigns spanning several months each, Kudos assisted directly in significantly increasing Panasonic's market share within the notebook PC market and in achieving clear ownership of the ruggedised notebook PC segment with the launch of the ToughBook product range, and in winning the largest order for Notebooks in European history. In addition, over 80% of the following years sales came from the Kudos generated sales database. So, yes, I would." 
Richard Walters, Marketing Manager – Notebook PCs, Panasonic.